---
---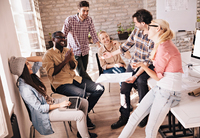 Storge Pronounced (Store- Jay)
These sessions are for the individual or family unit.
We listen with empathy to your trials, hurts and hang ups. We provide accountability and tools to empower you. You will have the opportunity to learn growth exercises and practices. We also help you identify and create an action plan to reach your goals. These are only a few things we do for you during these sessions.
The price for individuals is $30.00 & the price for family recovery coaching is $50.00. Each session is 45mins.
Schedule your Session Today