---
---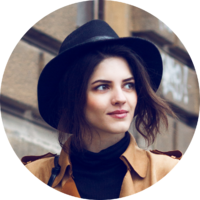 Storge Pronounced (Store- Jay)

We will help coach you through problem solving and communication to remove what is stopping you from reaching your goals.

Grief Coaching

We provide a safe place to vent, and be real about how you're feeling.
Spiritual Coaching
We provide guidance and direction to help you grow spiritually.
Mindfulness Meditation
Each session is designed to cultivate awareness. This looks like learning how to exist in the present moment.
Recovery Coaching

Uses a strengths based approach. Help you create a plan and provide accountability to live that plan out.
Philia

Is for employers who want to help the clients who have substance or alcohol use disorders.
Agape
Free coaching for homeless and shelter residents, as an act of love to the Jackson Community.
Empower

We provide a listening ear. We will create a Relapse Prevention Plan or a Barrier Removal Plan. The Relapse Prevention Plan we create will help you identify threats to your sobriety. The Barrier Removal Plan identifies obstacles to reaching your goals.
Awakening
In the Awakening sessions we not only provide a listening ear but will help you vision cast.
You will also discover growth exercises to practice during the week. These exercises will help you form good habits.
Multiple sessions may be recommended for this package.
Dig Deeper
We listen to your trials and offer advice. We create one of these 3 plans: Relapse Prevention Plan or Barrier Removal Plan or SMART Goal Plan. We also provide accountability for the growth exercises we give to practice during the week.
Schedule your Session Today